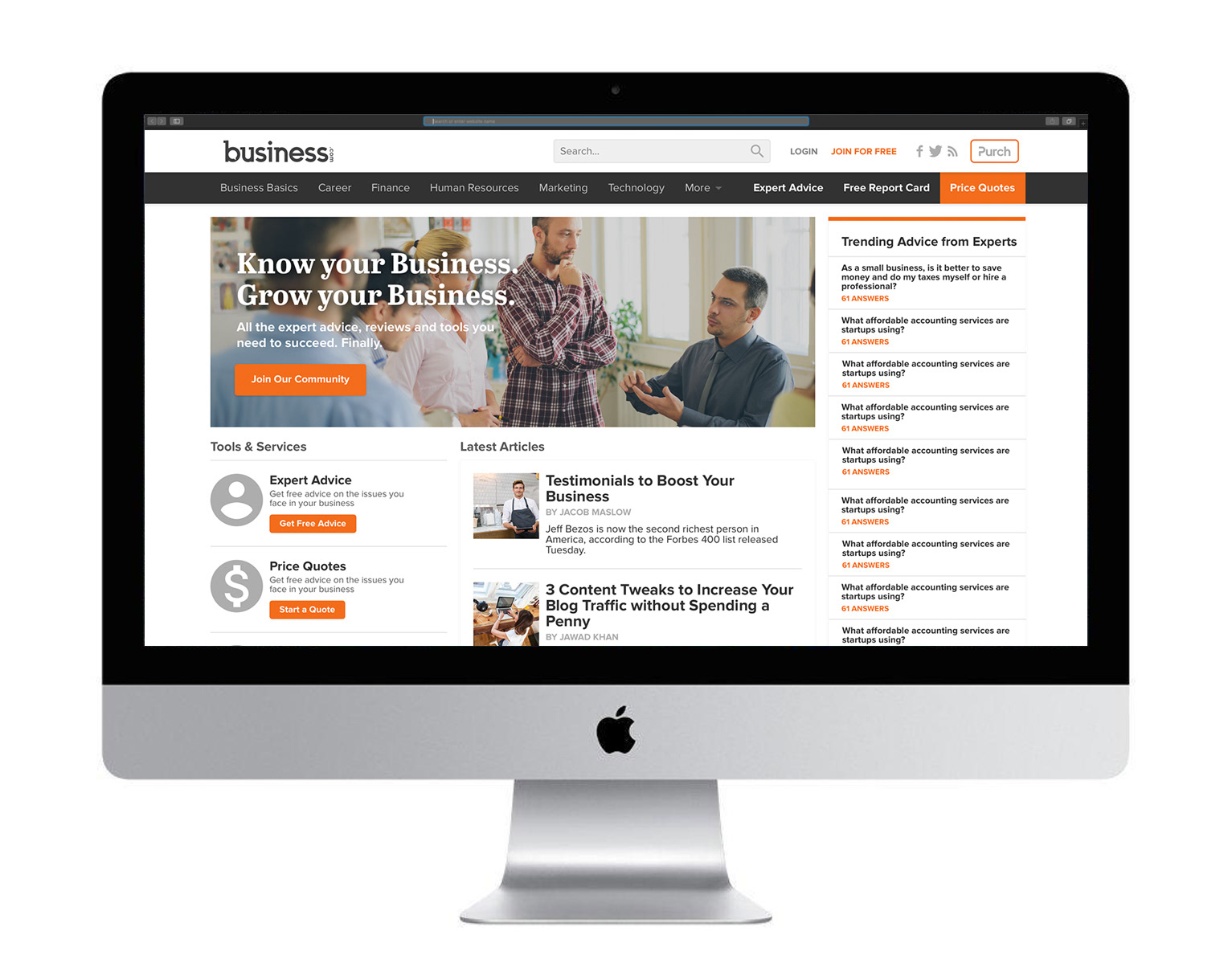 Business.com is a place for small business owners and managers to connect with industry experts and professionals.They can find the help they need to run their small businesses, grow their products, and learn how to gain the profits they desire.

I oversaw my design leads during the process in building this service from a combination of multiple existing platforms. We took parts of MosaicHub.com, Business.com, and other services to create a one-stop shop for small business owners.
Before working into the user interface, design elements, or branding, we started with a few diagrams, user flows, and user journeys. We wanted to collect as much information as possible to make sure we started in the most correct position we could. I diagrammed the entire website, with over 200 screens documented. Each screen was given a reference number to help us keep track of what we needed to design later.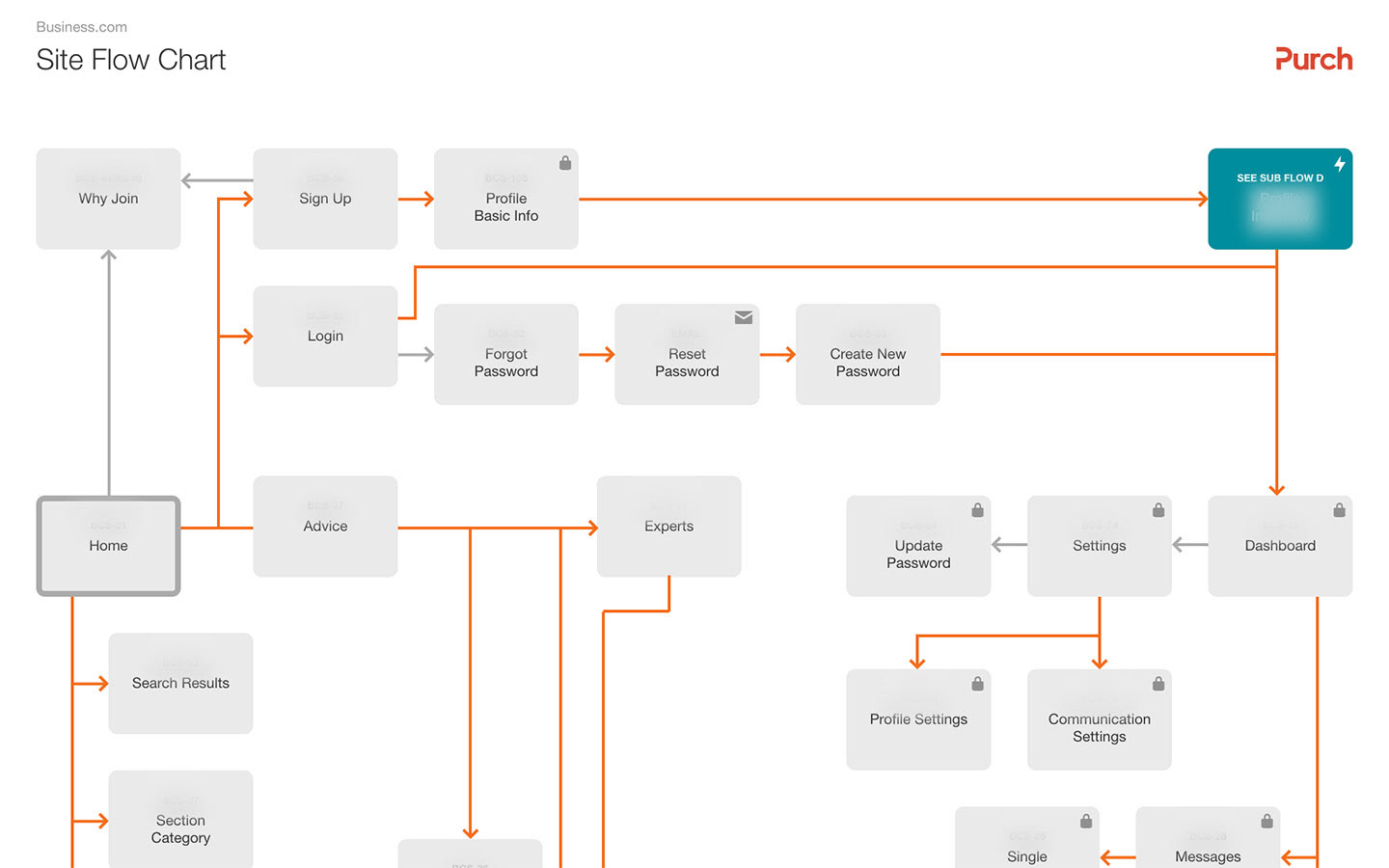 Empathize, Define, Ideate, Test & Repeat
We created user journeys based on interviews and data collection from our target market. We identified a unique persona for the small business owner and another persona for our expert users. These personas were referenced throughout the entire design process.

Additionally, working with third party experience talent we prototyped with lower fidelity wireframes going through dozens of renditions as we put the "Design Thinking" processes to work. 
Once we felt we knew the target market, we developed the brand for our new product. We created a logo, and then worked on developing a color palette. We cycled through as many as 50 different options before settling on our chosen set of colors. We went through weeks of font system development before settling on a set of fonts we felt did the best job of upholding the brand we had created. Finally, we developed imagery, stock photography, and video style guides to make sure the brand was carried through the entire website and into the future as well.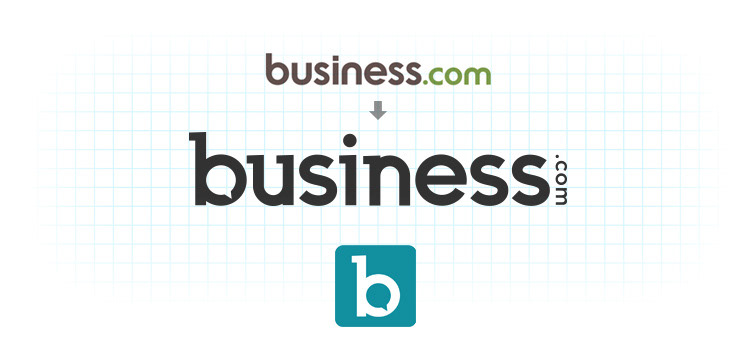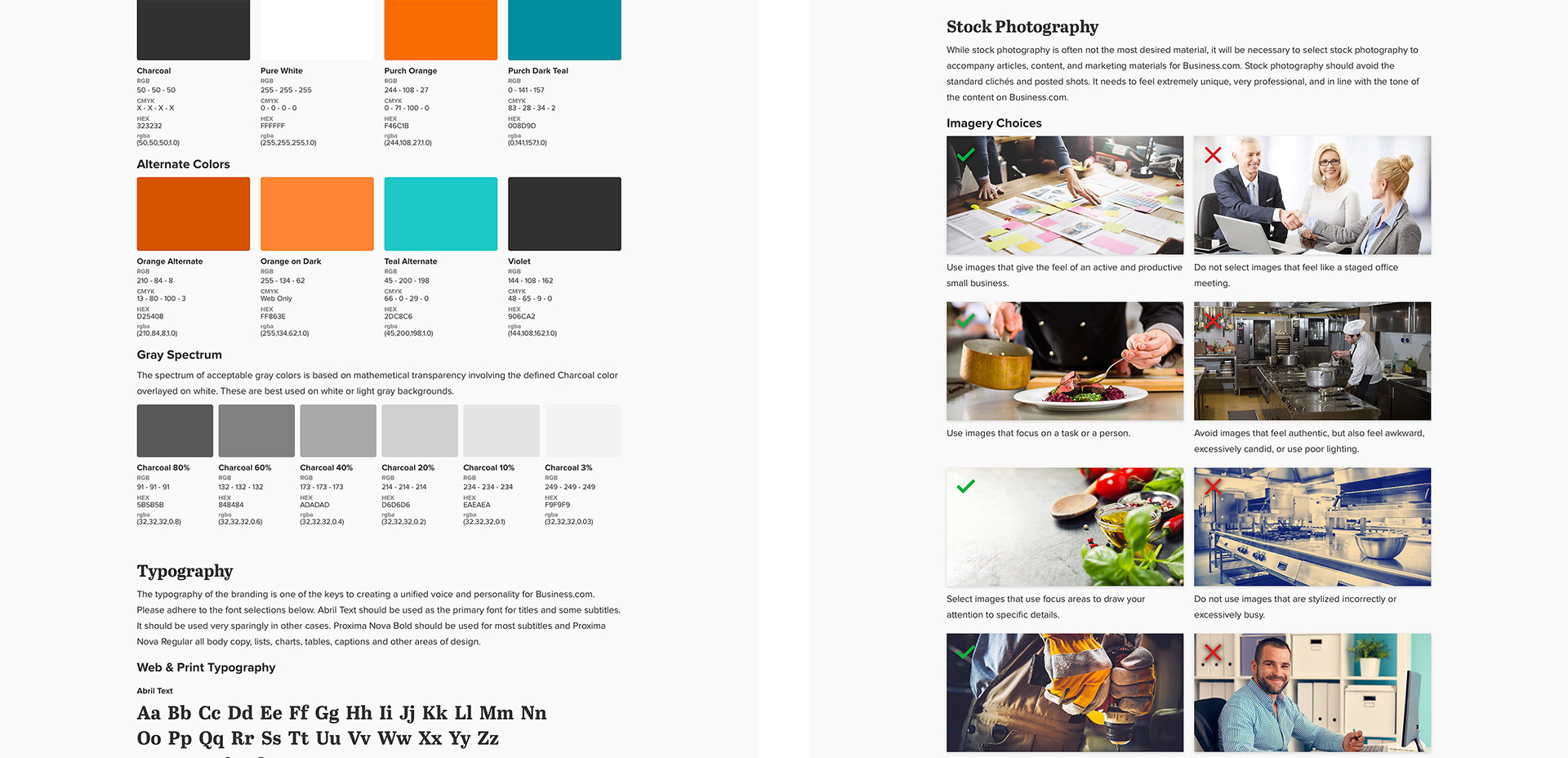 With the user experience and branding both locked down, we then approached the website. We first created a few proof of concept designs to treat as references for the remainder of the project. We also used these pieces to generate excitement throughout the company and to build consensus for the project.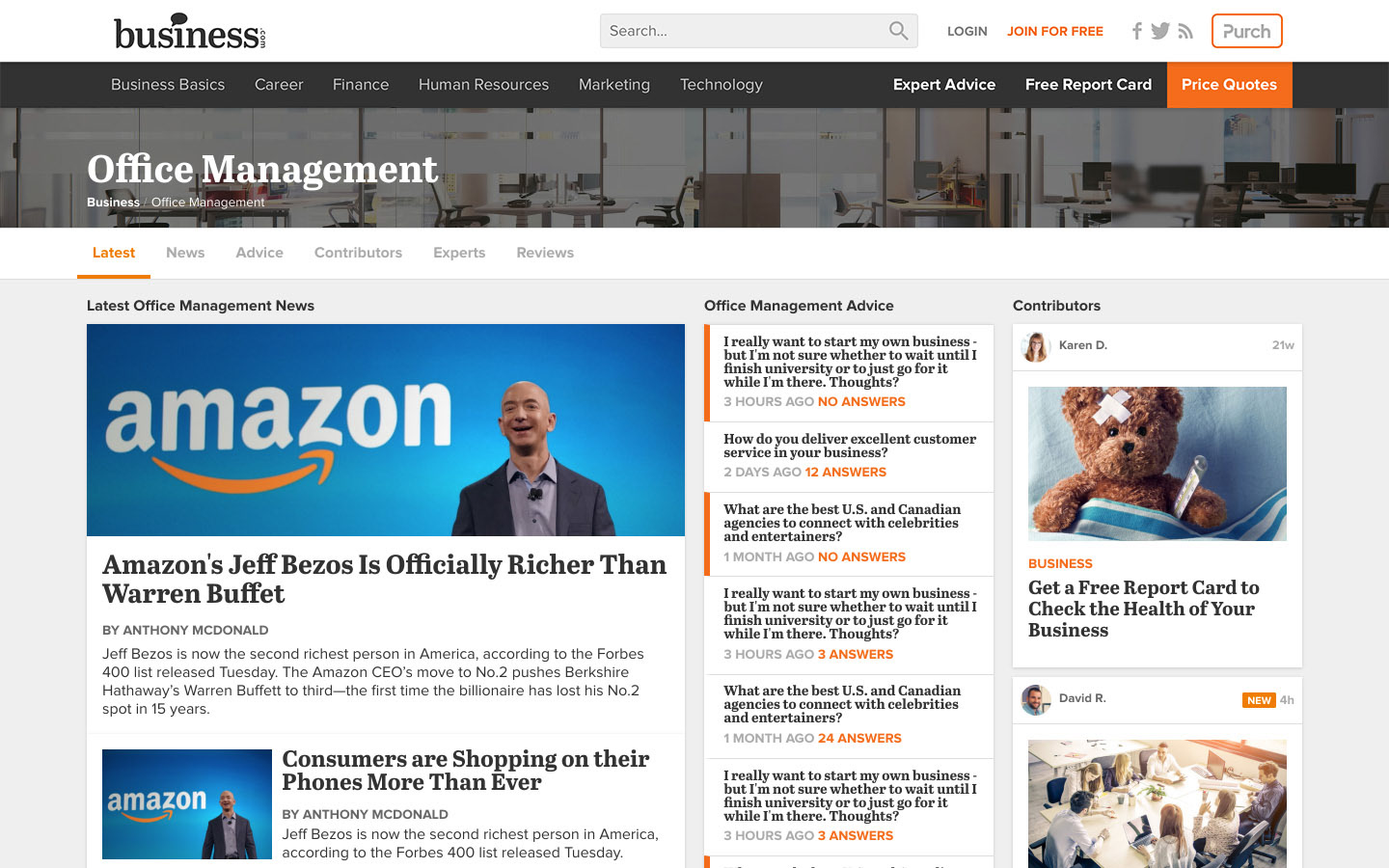 We pushed forward with our design work as the engineering team began to implement our designs. In some cases, we created static and interactive prototypes in InVision for the engineers. In other cases, we were better able to describe the design using HTML, CSS and JavaScript prototypes.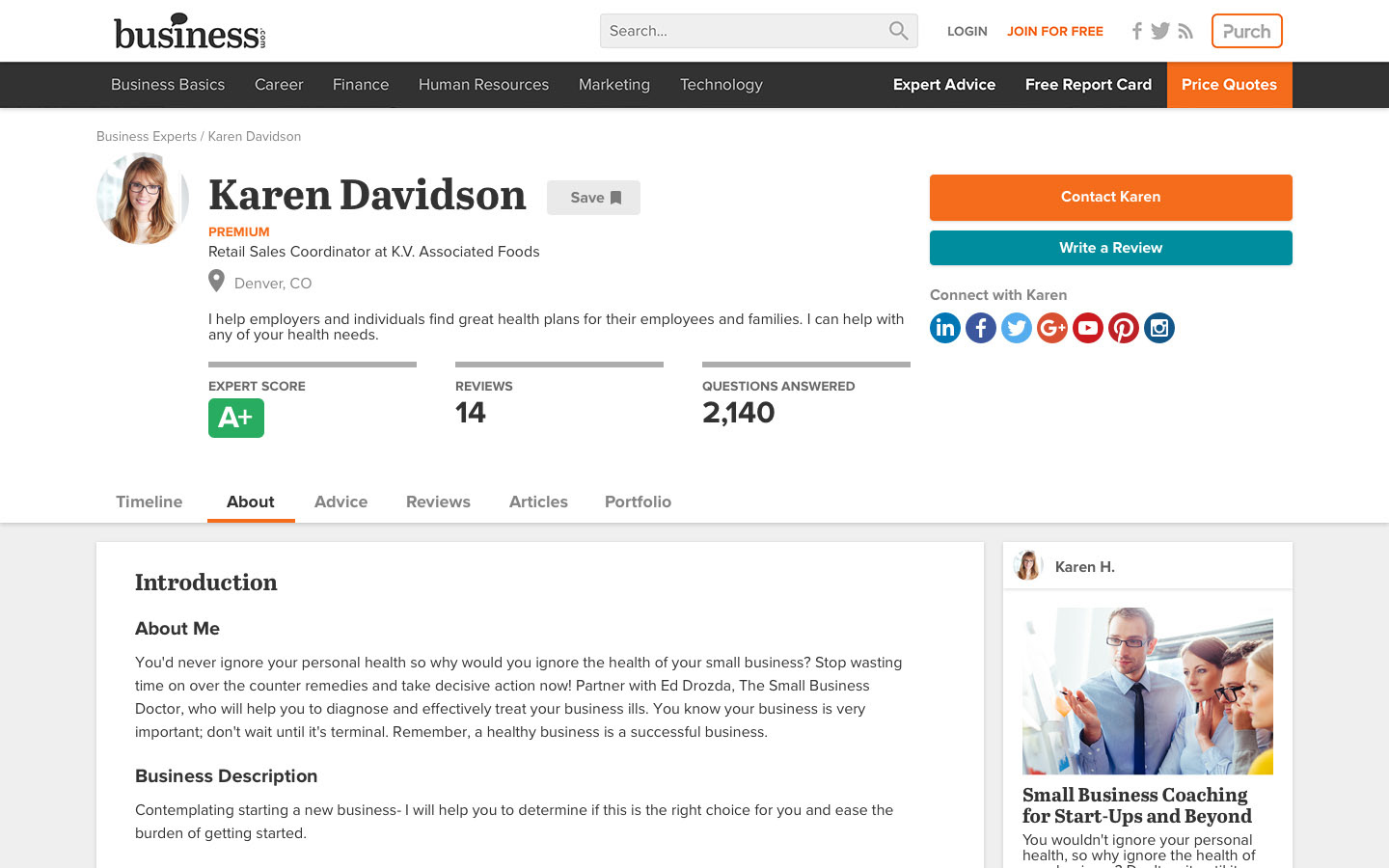 Once the design work was largely complete, we spent most of our time continuing to support the engineering team as they implemented the designs. In the end, we produced designs for over 300 screens and completed the design work on schedule.