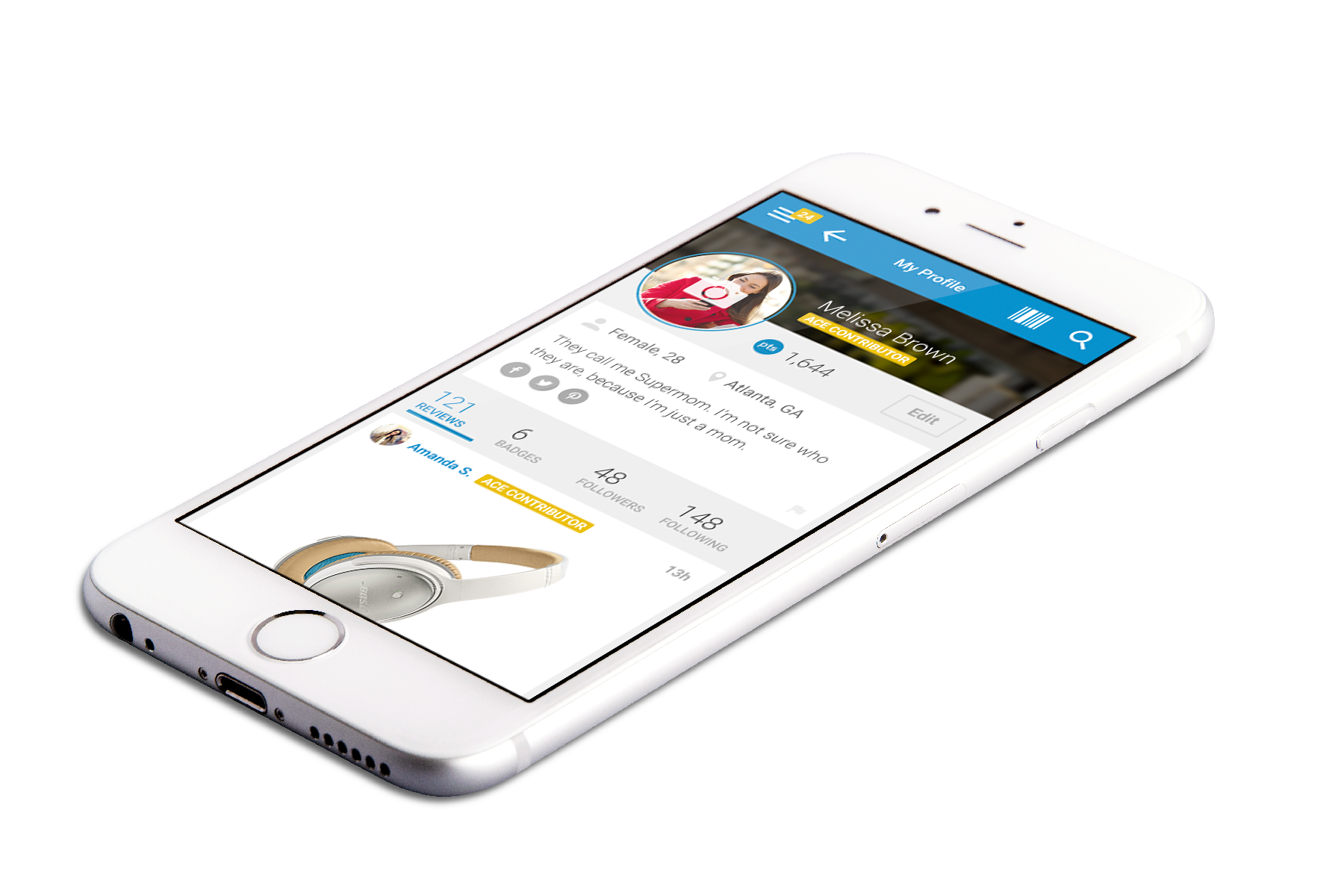 Purchx is a mobile app and website that gives users immediate access to actual user reviews for products found both in-store and online. I oversaw the design efforts for Purchx, formerly known as Consumr, since is was acquired by Purch in late 2014.
Our top product and UX designers partnered with developers and junior designers to identify pain points, user blockers, and potential new strategies within the app flow.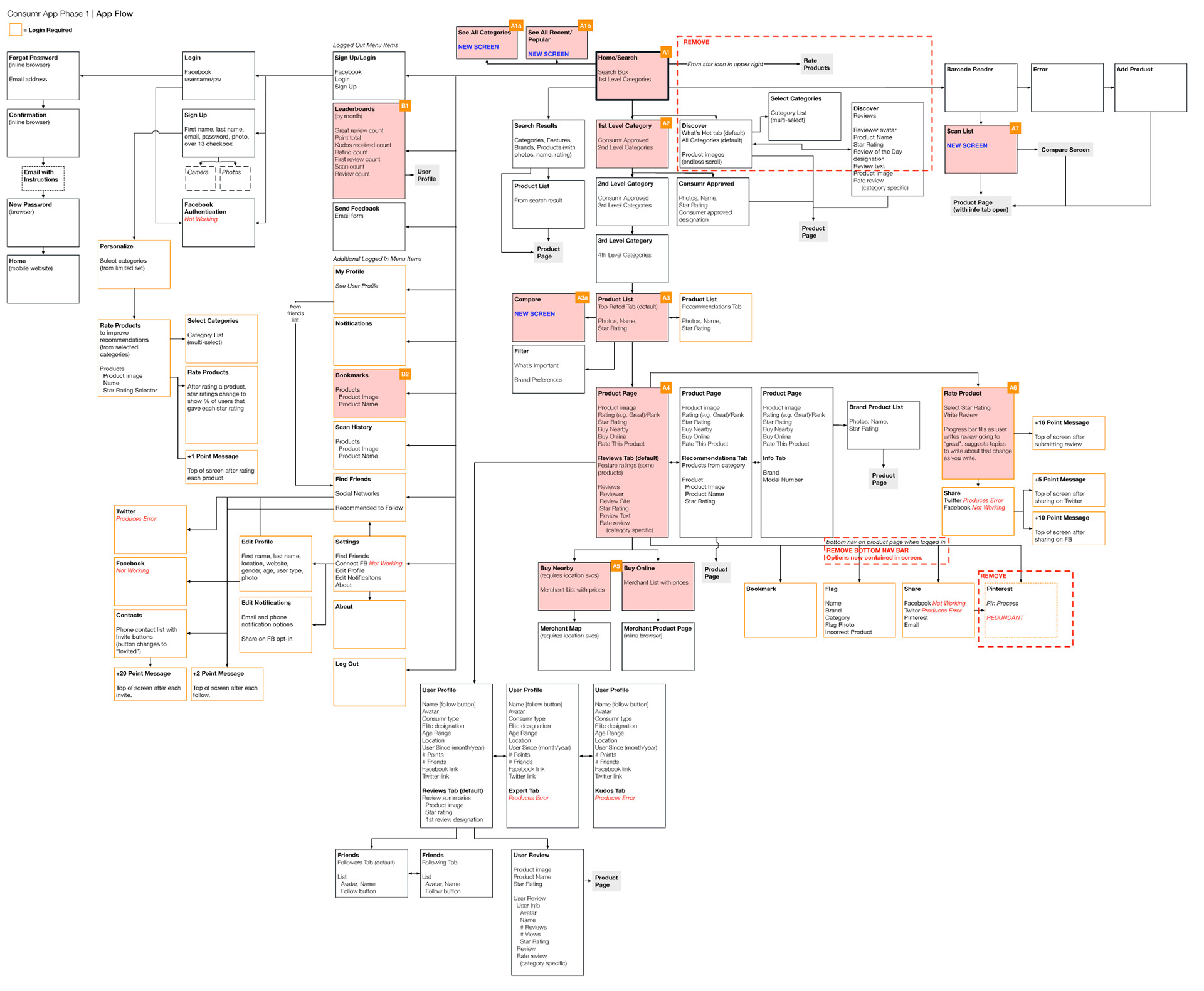 Updated User Interface​​​​​​​
Our first objective was to take the existing Consumr product and find areas where the app was lacking in terms of user experience and design. Collaborating with the stakeholder team, we determined a complete overhaul of the UI was in order. I directed design efforts and worked closely with my lead product designer and the UX designer to find a solution that would give the new Purchx app a fresh, new look.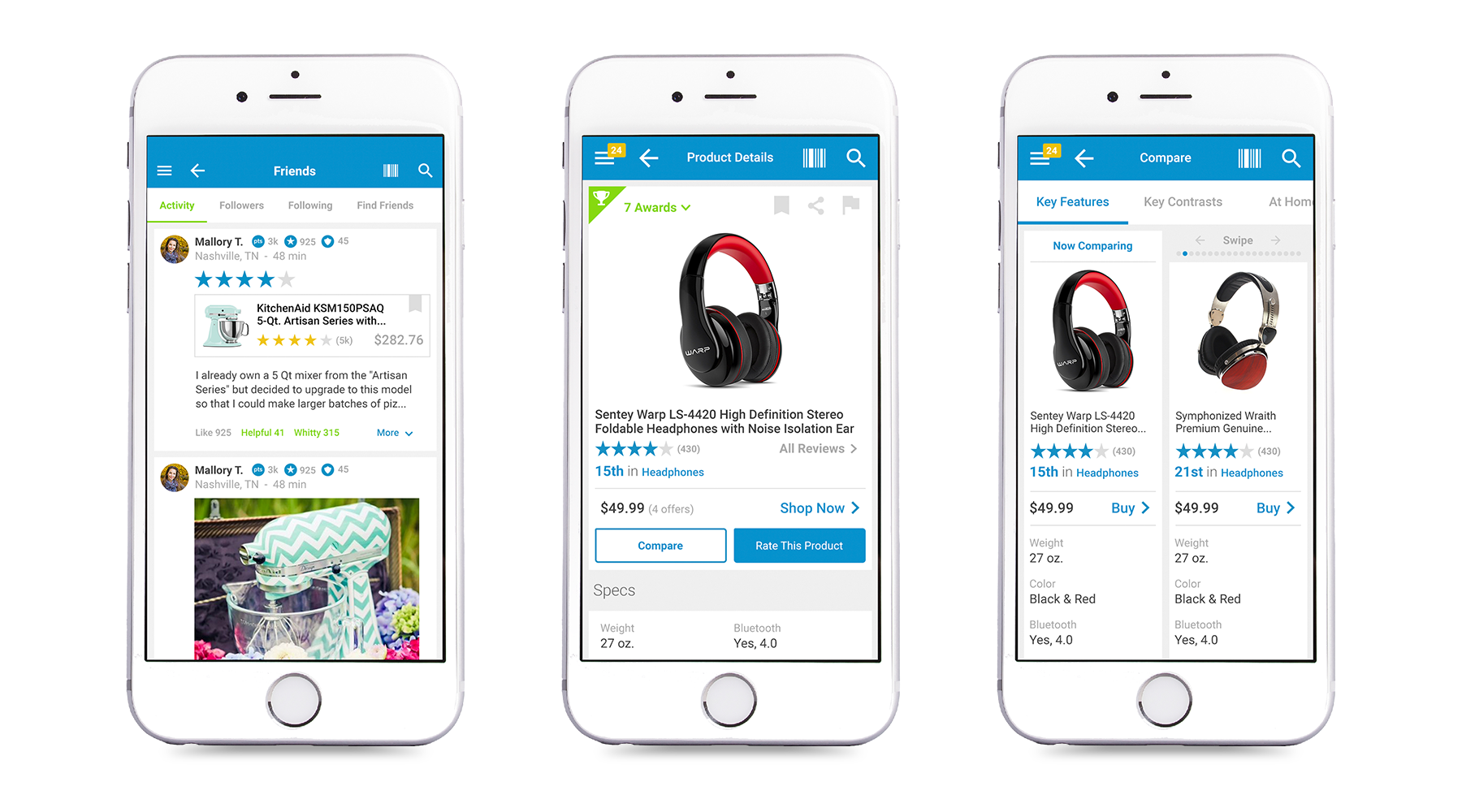 In addition to a new look, we added a few new features we felt would improve the user experience. Purchx is inherently a scan-in-the-store product, so we integrated a fast, new way to compare the scanned product immediately with other scanned products or top products in the same vertical.
The Purchx app features a unique social layer, giving users the opportunity to write reviews and receive compliments (or kudos) from fellow users. We felt users needed a way to connect more with other reviewers, so we created a social stream inside the app. This stream would highlight the latest reviews and products from followed users. We found this increased engagement drastically among users who frequently used the app.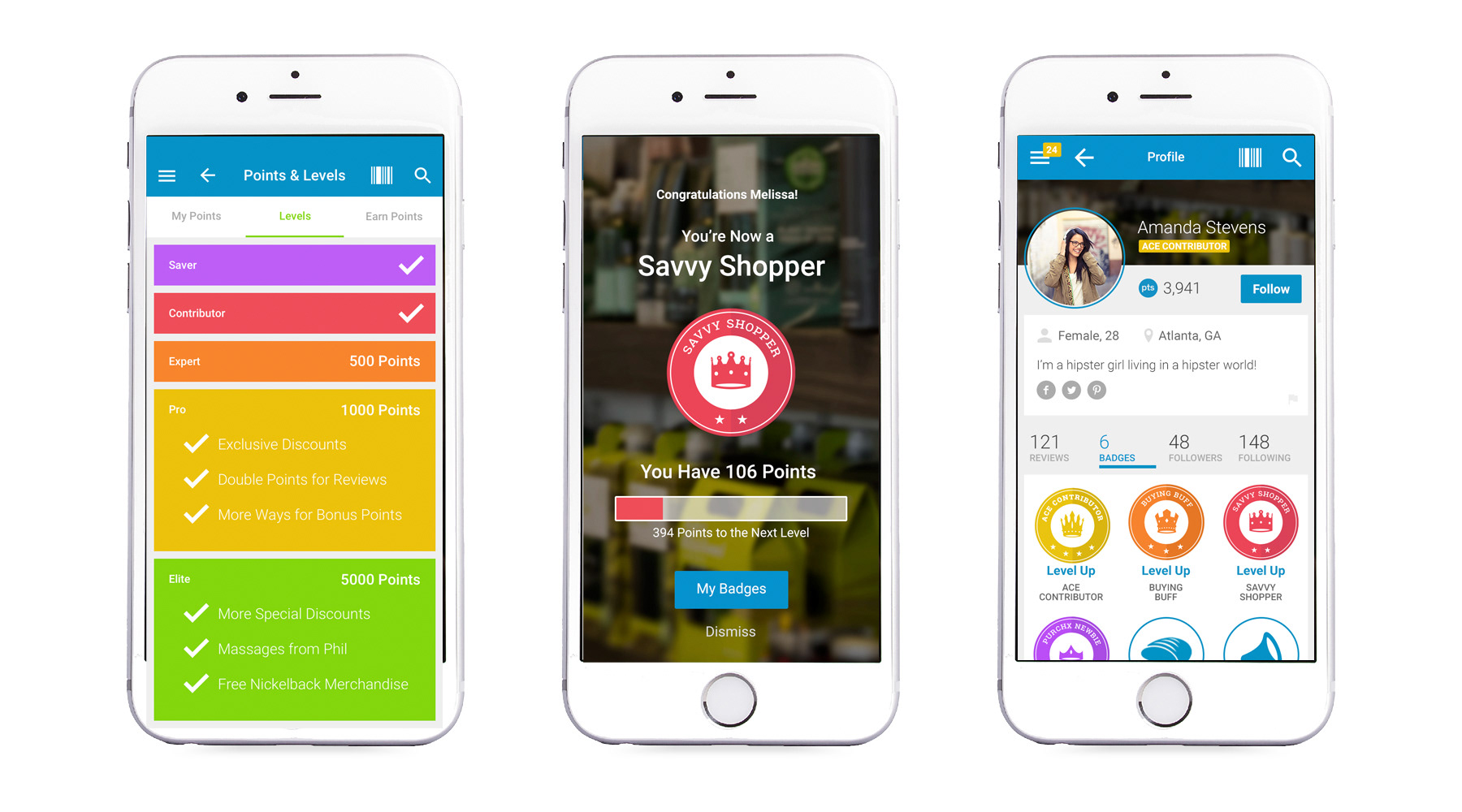 Once many of our initial improvements to the app were complete, we turned to the Consumr website. We wanted to offer our users a better way to access their reviewed content through a desktop device or mobile web. Our use case focused strongly on in-store use, so the website was considered secondary. We limited access to just product details and reviews.

We wanted the website to look and feel like it was an extension of the app itself, so we took many of the design cues we had created in the app and brought them to the web. For the mobile web, we ensured swipe controls were enabled on our comparison tool, and for desktop, we allowed that compare tool to feature up to 6 products at the same time.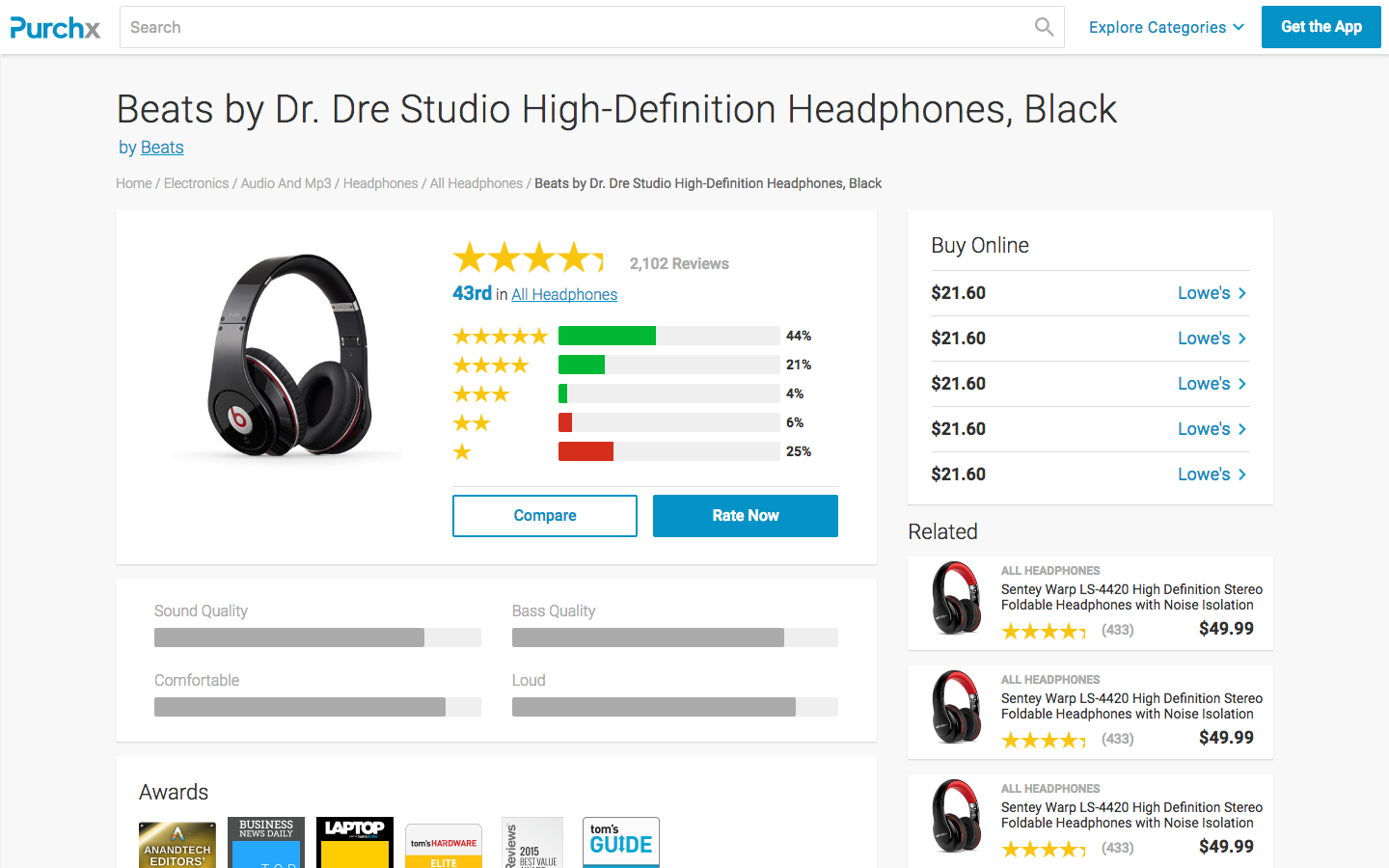 For the web portion of this project,We worked with a third party UX designer to perfect wireframes and user flows, and then created a complete CSS framework for the app itself. We built all pages out as interactive prototypes and then worked closely with the development team as they implemented the code directly onto the website.

Because out in-house video team was too busy, our team also produced a demo video for the app on virtually no budget to help explain its utility. 
With features limited, we felt the website was more of a portal to enter the app itself. Our home page was designed to allow users quick access to content, but highlight the app itself. We used a video as the hero and overlaid action buttons on top of the video.