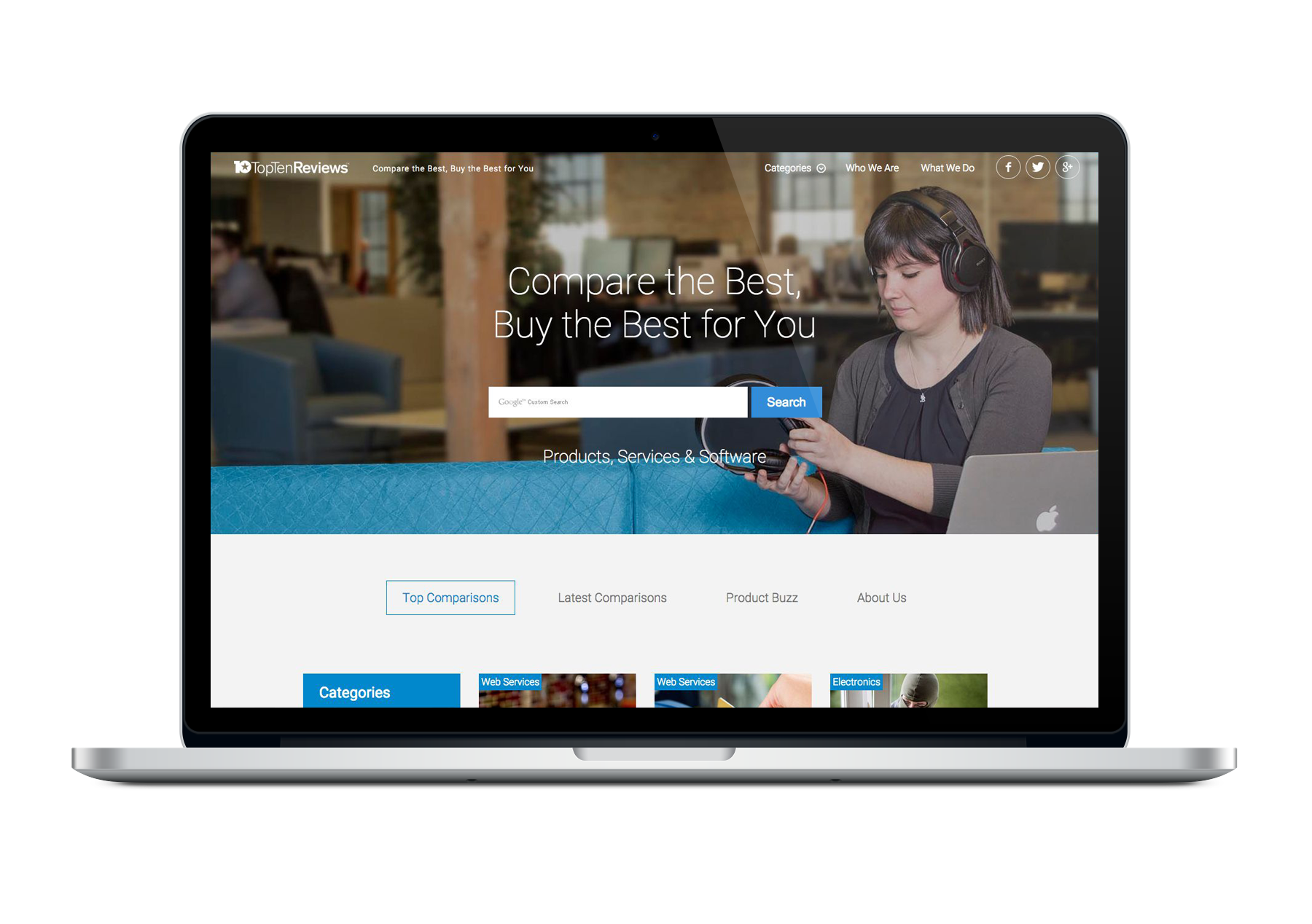 Top Ten Reviews is a leading product comparison and research website. The site receives more than 100 million visitors annually and features product comparisons in more than 1,000 categories. I have been the lead designer for Top Ten Reviews since 2014 and have led the site through two rounds of redesigns.
Redefined Home Page Goals
One of the first major points we chose to attack was addressing the existing home page. We wanted a home page that told the story of Top Ten Reviews better, highlighted the search function to surface a variety of content, and showcased the authenticity of our site. We created a design that would feature a randomly-served hero image at the top with a waterfall of comparisons below to show the breadth of the site. The rotating images were created in-house, photographing actual reviewers working with the products they write about.


We continued to push that same feeling of authenticity across the site throughout the rest of the design. We highlighted our methodology and process by creating a permanent link to our "Who We Are" page directly in the header of every page.


The main differentiator for Top Ten Reviews is the comparison page. In each category, we feature and compare the specs and features for ten or more products in the same category, giving the user quick access to compare on their own. We also have complete reviews for each product in the comparison.

For the redesign process, we took the existing pages and improved the design. We changed from a black background to white to speak to our clean, upfront, and honest approach to reviews. We also wanted to draw attention to the products, not the design of the site. We also created bold, strong buttons to give users a fast way to act once they've chosen the product that fits their needs.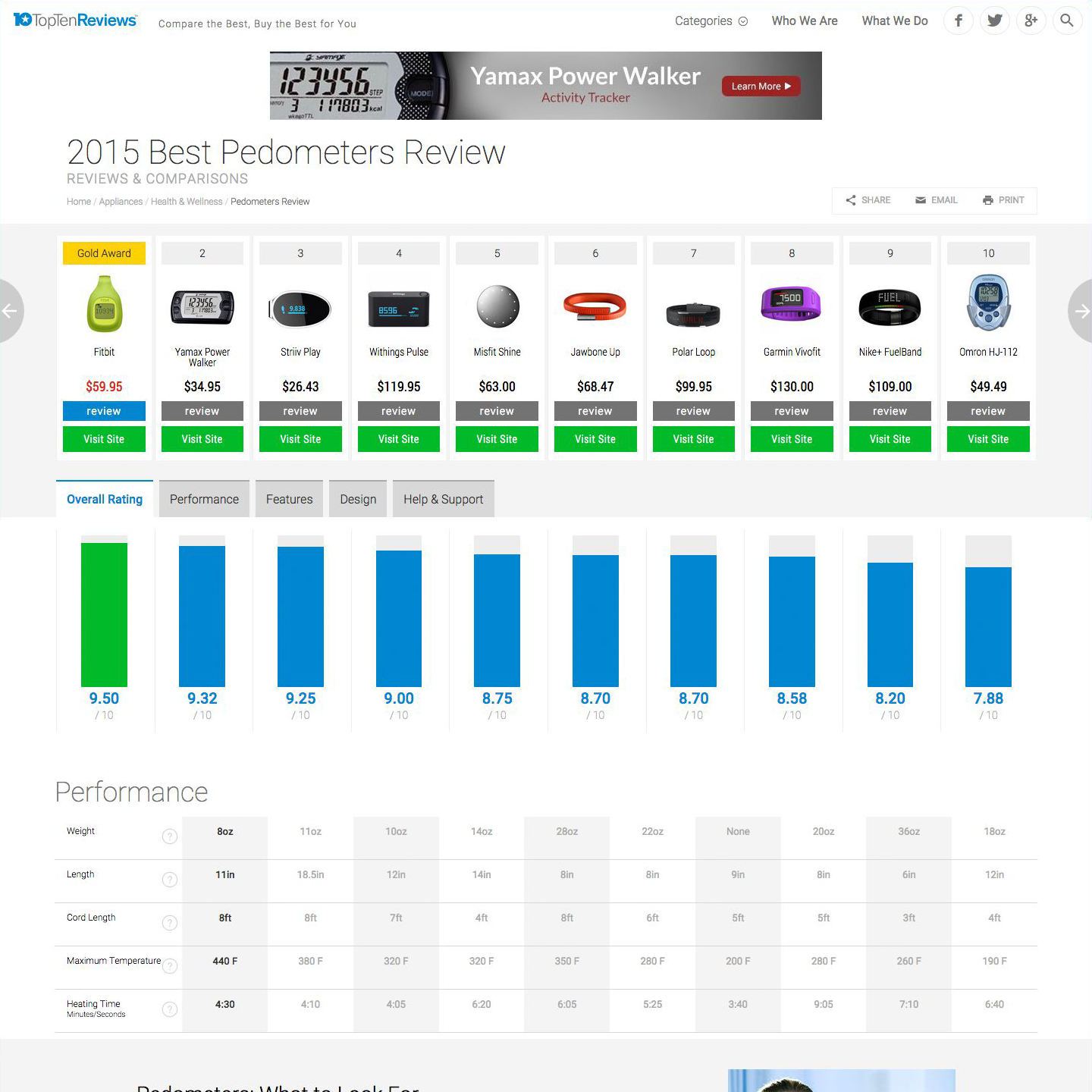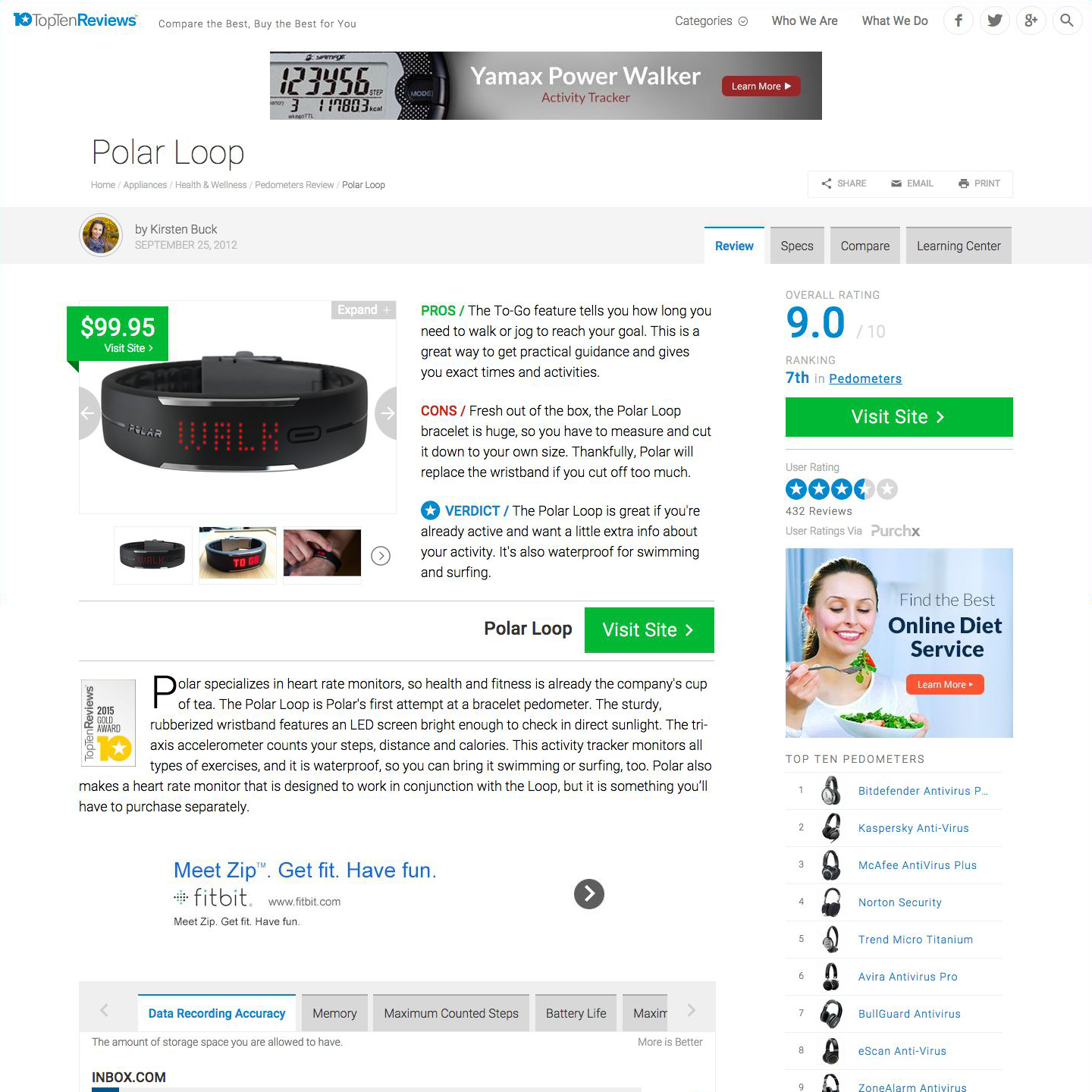 As the site design grew, we began to build secondary pages to highlight our content. We took our same approach of design and built out buying guides that gave users a unique experience, or reinforced the research Top Ten Reviews had done on each category..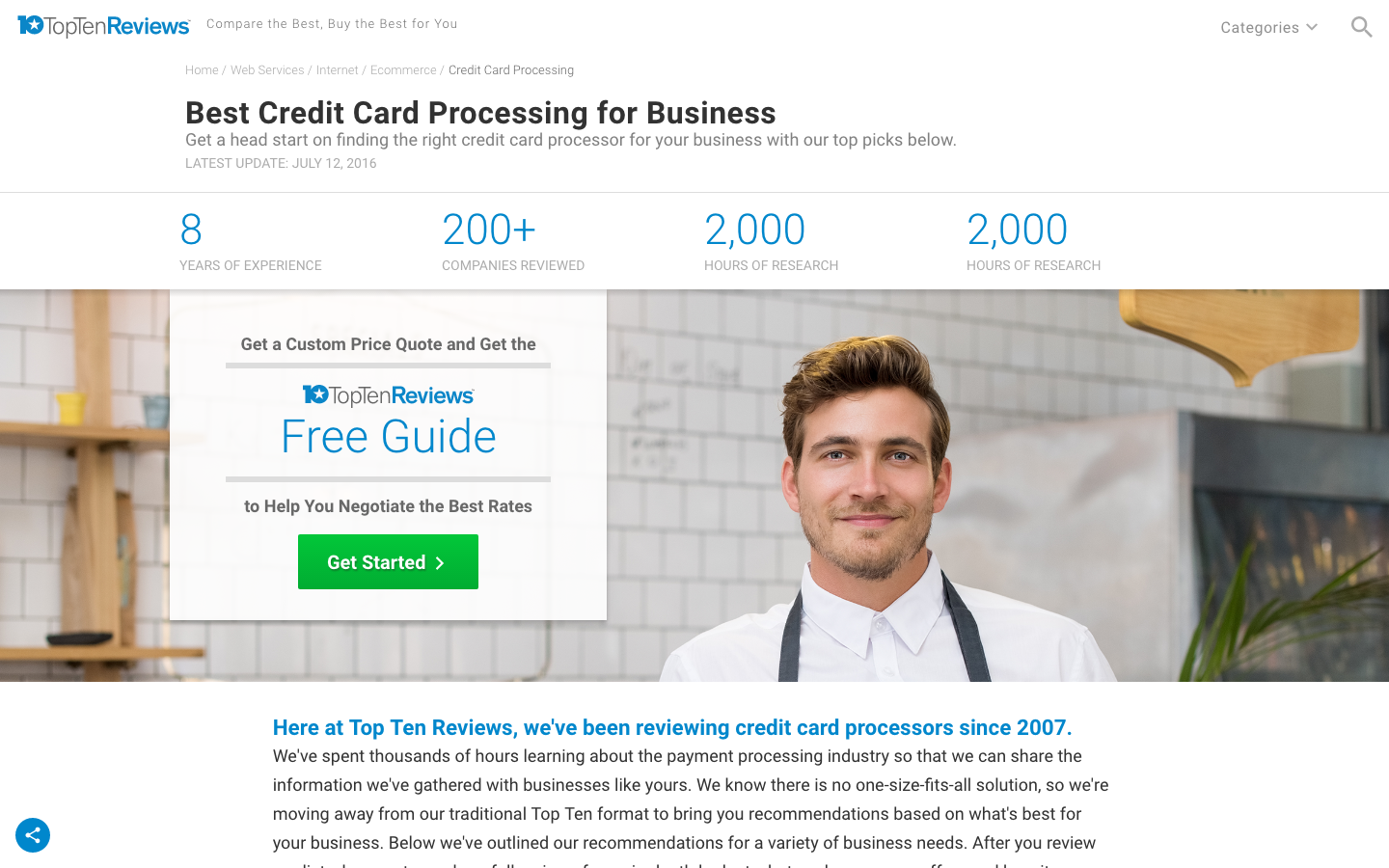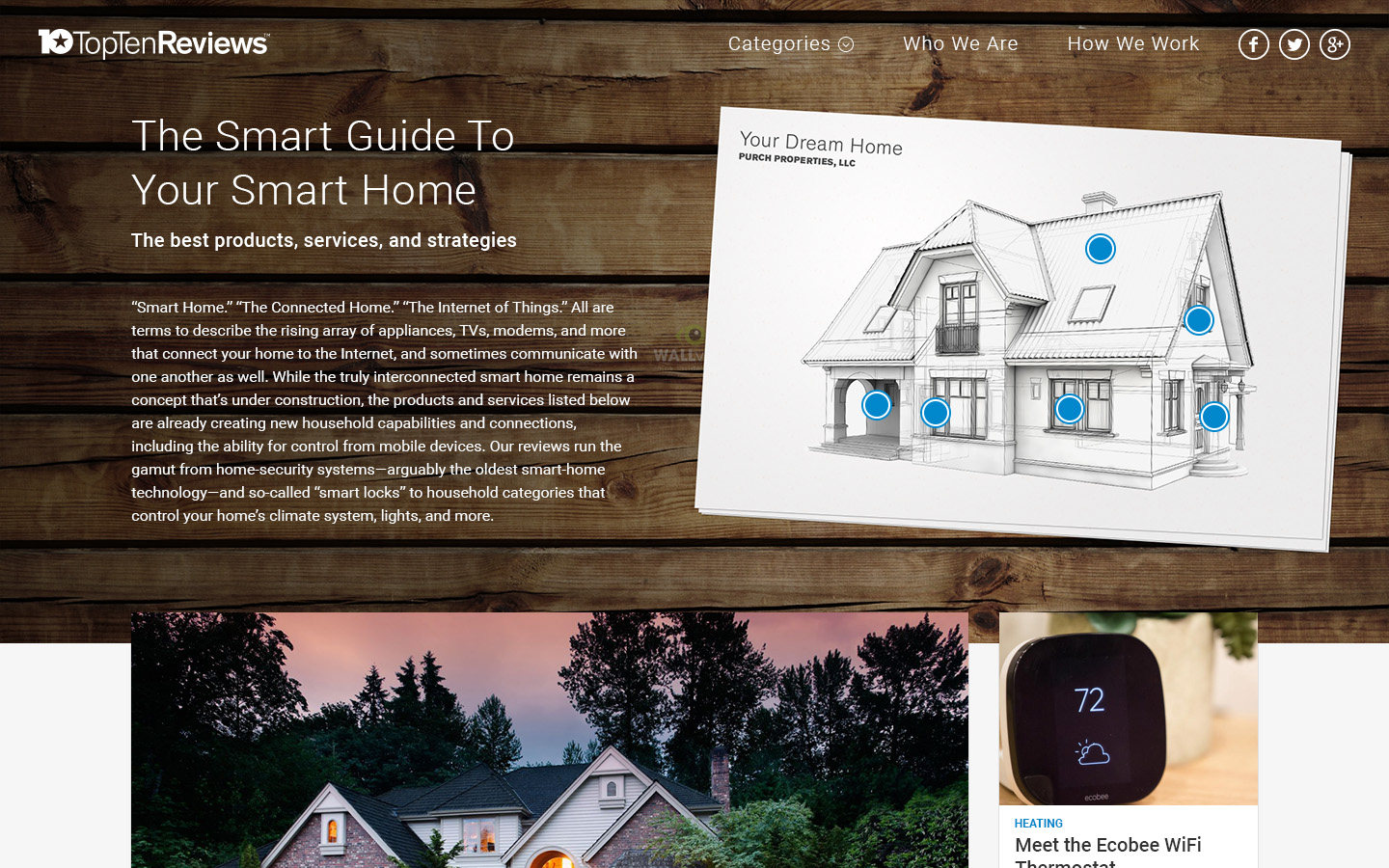 We made a few mistakes along the way, but eventually we found a place where great design could coexist with effective conversion rates.